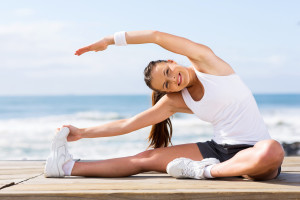 I used this analogy a lot in the clinic because it works so well.
"Stretching for your muscle is like flossing for your gums. If you want your teeth and gums to be healthy, you floss often. If you want your joints and muscles to be healthy, you stretch often."Stretching regularly helps keeps muscles from shortening. Short muscles can restrict joint movement and over time can lead to repetitive strain injuries. So take a look at our stretching videos (insert link here) and start flossing, I mean stretching!
Side note: Stretching, like flossing, sometimes is not enough. That's why you go see a dental hygienist or dentist every so often to get a deeper clean for your teeth and gums. You should do the same with muscles and joints. Come in to Form and Function every so often and see our therapists. We can get a deeper release for your muscle and joints than stretching.
Manni Wong