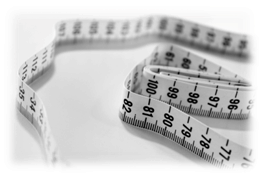 ---
Having trouble losing your holiday weight? Need inspiration for becoming healthier? Our newest addition to our team, Dr. Trgachef has an interest in assisting you, and there is no better time to start than now.
Our weight loss plans are:
Specific. No two patients are the same. We create a program that is specific to YOUR body and YOUR needs.
Measurable. The most successful programs are those that have specific goals in mind, including the amount of weight loss that is healthy for you.
Achievable. Our main goal is to create a lifestyle that is sustainable in the long term. We want you to be able to eat without feeling guilty, and to not feel as if the new lifestyle is a core, while still achieving results.
Realistic. Being honest with yourself is a very important aspect in becoming healthy. We help you identify what works for you, and what doesn't.
Time sensitive. It is important that we create goals that can be completed in a specific amount of time.
If you have any questions about how this program can benefit you, or other conditions Dr. Trgachef treats, she is offering a FREE 15 minute phone consultation. Call Form & Function at (905) 604-9355 to book today.